In September 2011, Oasis Nursery Ltd established 1 hectare of hot pepper for export.
The varieties of pepper grown include red hot pepper, yellow hot pepper, hot bullet, green rawit and red rawit.
Below is a photo of yellow hot pepper grown.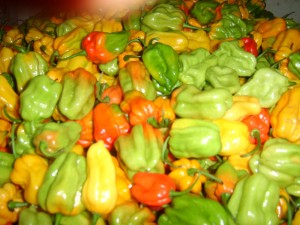 Below is the hot pepper in a green house setting.